Always Prove That You Can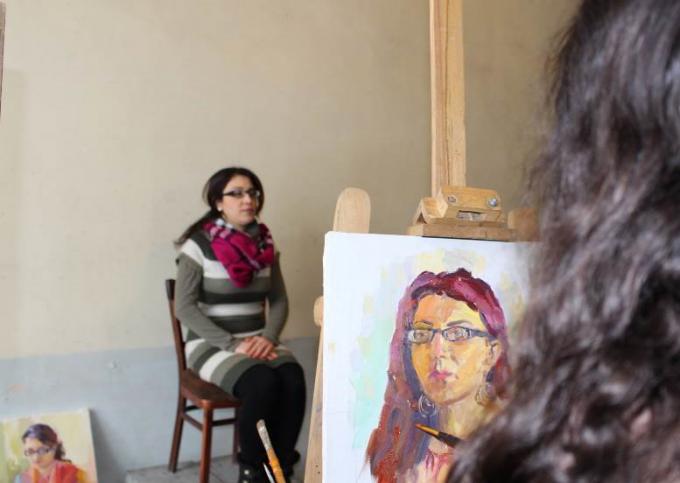 Time passed but Hripsime's dream didn't come true. When she put up with it and started working at a shop as a shopkeeper, she suddenly received a call from the Territorial Employment Center of State Employment Agency and was informed about short-term inclusive vocational classes taken place at Armavir State College of Art.
She found out that the specialists from Armavir State College of Art were supporting the Save the Children Armenia representative Office to implement several market-oriented short-term inclusive vocational classes including sewing classes.
282 young people were involved in the classes which were organized within "The Social Innovations for Vocational Education and Employability (SIVEE) of Young People with Disabilities" project implemented by Save the Children with the financial support from the European Union. They were working with young people (17-35 age) and their families to help them achieve their potential.
After consulting with the doctors and receiving a positive feedback that she was able to participate in the classes, she was sure that one day her mother would be proud of her. "My answer to the Territorial Employment Center of State Employment Agency was YES."
It's already a month that classes have been finished and Hripsime has managed to surprise her mother with her beautiful works. She applies to the college and since September she will be a student and will continue her education. Besides, today she is working at the college as a sitter during the painting classes.
"I am telling my story with the hope that many people who will read it or hear it from others will be able to learn from my experiences and be encouraged to explore creative and effective ways in order to support early employment experiences irrespective of cognitive disabilities, autism, or multiple disabilities," said Hripsime.