International Day of Families: For Every Child, a Loving Family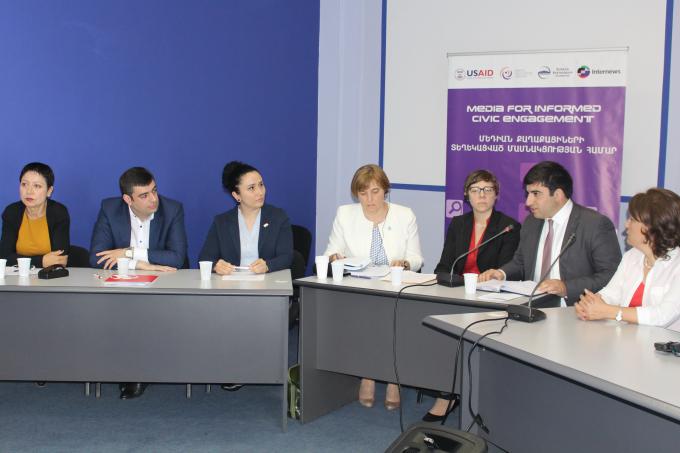 On the occasion of International Day of Families celebrated on May 15, Save the Children Armenia once again restated its firm commitment to ensure every child enjoys the right of growing up and being educated in a loving family, as well as its dedication to support the establishment of diversified models of foster care in Armenia as an alternative to the large-scale night care institutions.
During an in-depth media briefing event organized by UNICEF on Monday, May 15, 2017, Save the Children joined high-level representatives of the Government, UNICEF, USAID, and partner organizations of the project "Toward Social Inclusion of Vulnerable Children in Armenia," co-funded by USAID and UNICEF to elaborate on the key achievements and challenges of the current child care reform.
For many years, Save the Children has been advocating to support the Government of Armenia in introducing sustainable foster care models. "Within this project, Save the Children has developed a solid package of legislative changes and normative regulations covering all procedures related to quality implementation of foster care models in Armenia," says Grigori Grigoryants, Save the Children Armenia's Child Protection Expert. "In partnerships, we are taking upon ourselves the extremely responsible task of dealing with the future and the destinies of our children, therefore we are duty-bound to foresee and regulate all possible risks that may arise during these reforms," said Mr. Grigoryants.
To that end, Save the Children Armenia, along with project partners, has developed a Concept on the Establishment of Foster Family. The document has already been approved by the Government of Armenia, thus taking another step towards ensuring that every last child in Armenia grows up in a caring family.